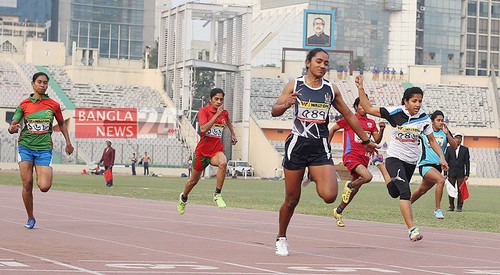 Shirin Akter. Bangladeshi women runners He won the country's fastest man's title for six times in the 100m sprints in the national athletics competition. In the 2016 Summer Olympics held in Rio de Janeiro, he participated in the 100 meter race. In addition, many national and internationally participated in the competition and earned a reputation. Today, on International Women's Day, she told NTV online her success stories. Nice Noor interviewed
Sixth time in the National Athletics Competition won the country's fastest man's title. Do you think your contribution is most likely to be successful?
Shirin Akhtar: I think no one can make anyone a place, but to make himself a place. I have been working hard on my place from my place. I have had a lot of trouble to reach this place. We have four sisters. I am second My father farmer. My father never wanted to be a player. At first the support of my family was not at all.
How did the family obstruct?
Shirin Akter: My house is in Satkhira Once I participated in a Talent Hunts competition at BKSP held in Satkhira. I am elected. Then, after passing all the exams of BKSP, came to Dhaka. Even then my dad did not agree to make me a player. But when he came to BKSP, he was fascinated by the surrounding environment. My teachers and coaches used to like my father.Dad understood that if he was a girl, I could reach my goal. Since then my father and family had support. See, people can speak out different types of words, but the success of a woman is important to keep the family's role the most. If there is no emotional support from the family, it is difficult to proceed.
Did you want to be your player since childhood?
Shirin Akter: I do not know whether I wanted it or not, but there was a lot of interest in sports. I had always tried to be first in running race and college competitions. I used to be If we walk with someone, we try to walk fast.
But since I was a child, I had a dream to take place in one place. I always wanted to never trust me on somebody else. Everyone should respect me.
You played for Bangladesh team at SAARC Junior Athletics held in India in 2013. How was that experience? Besides, you want to know about the participation of other important games.
Shirin Akter: Very good. I also attended Senior SAARC Athletics. Got four gold medals. Besides, I also got bronze medal.In the 2014 Commonwealth Games, I participated in 100m race for Bangladesh. Earlier, in 2009, at the Asian Youth Games held in Singapore, we took 100m to 16th place.
Did you get inspiration from your friends?
Shirin Akter: I am studying the last year of honors for the history and culture of Islam at Rajshahi University. All the friends of the university encourage me. My teachers support and support me a lot. I practice at university. And I am most inspired by my work, seeing our Prime Minister.
What are you busy now?
Shirin Akhtar: Commonwealth Games will be held in Australia on April 8th. I'll take part. Now we are practicing regularly at the Army Stadium.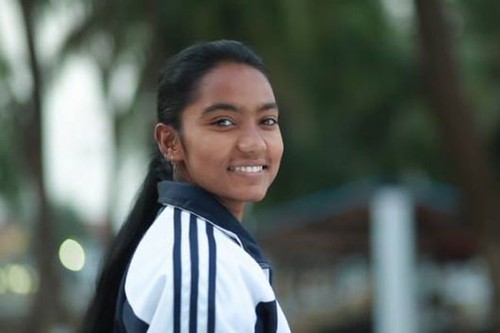 And study?
Shirin Akter: I regularly travel from Rajshahi to Dhaka. At the end of the training at 3pm at the end of the train rode to the car. The next day, after returning to Dhaka, he returned to Dhaka by examining or class. That's going on.
What is your future plan?
Shirin Akhtar: I do not know whether to be in the whole world, but I dream of being the best athlete in Asia. Want to bring the country's reputation by participating in the Olympics in 2020. Now we're working hard to do it. One time I wanted to be an army officer. I do not know whether to do it now. But there is a desire to pursue higher studies abroad. When I finish my studies, I have a plan to become a teacher of any country outside the country or the country.