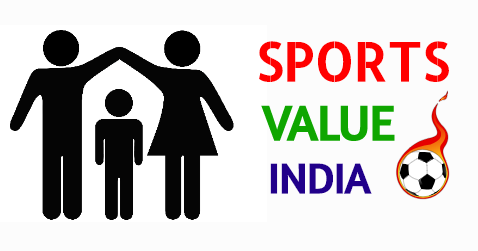 As if you are Indian than you may know this that how much importance is giving to School and next to that is Government Job and to get this person just learning like a machine and tention of crack that exam to get job and this all is doing for just earning good money and just life set.
But Apart from that if child told to parents that he/she not have any intreset in Study and want to go Sports so at that time Parents just tell them there is nothing in Sports just go to school and focus on that only. I know this is not for all Parents but maximum Parents are just think like this and some parents who know importance of Sports they are with child and support them to be go up.
Many People just saying that why our India is not at top in Olympics and all world level championship as we know China has many Gold Medal and no.1 at all so but why India not. When Child ask to Parents about this than Parents say no and some of them who told yes and after that child loss that match than parents just say ok now over just focus on study and again this topic try to close but main thing is that they should understand that child need practise of that game and without practise they can't win. This is just like school that if you need to pass the exam than you need to learn everyday and in this parents just support.
Parents just need to support their child in whatever game he/she is intrested and if child got their support than it sure that they can beat China and be at Top in Sports. India i also known for Cricket in Sports and if you see near than many Students are playing in street and all (Gali Cricket) and like this lakhs of students are their who play much better but their parents not support them and their talent just got hide.
I Should recommend one Video by Varun Pruthi and just watch that amazing video :)