In the ongoing match of Afghanistan and Bangladesh, Rashid Khan performed brilliantly and won Afghanistan in the Test match by taking 6 wickets in the second innings and 5 wickets in the first innings. Let me tell you that there was a danger of rain in this match and it was raining intermittently, but still Afghanistan performed brilliantly and defeated Bangladesh by 224 runs on the last day of the match on Monday. This was Rashid Khan's third Test match of his career and took 10 or more wickets for the first time, setting a record. He singled out three of the four batsmen on the final day.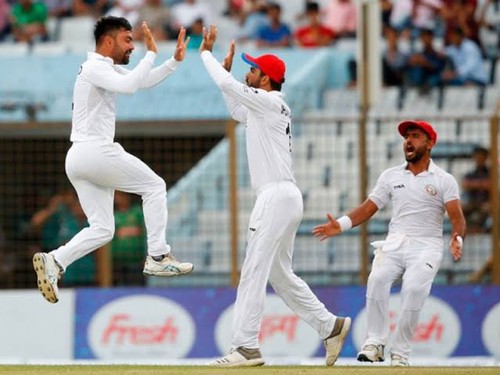 It is known that Bangladesh had a target of 398 runs but their team was all out after scoring 173 runs in just 61.4 over's. The ground got wet due to rain on the last day. The hosts were supposed to play 18.3 over's in the final session but the hosts were all out with 3 over's remaining and Afghanistan won the match.
This the sport news for today. Ill come tomorrow with another sports news. Thanks for your support !
@abfarhan