South Africa, led by Captain Quinton Dickock, has reached India to play T20 International which is going to start from Dharamshala on 15 September. South African fast bowler rabada said via Twitter that he feels very good and thrilled to come to India. Rabada said that he enjoys playing cricket in India and he is looking forward to it. South Africa's team will begin the tour with Twenty20 International match starting 15 September.The first match will be played in Dharamshala, the second will be played in Mohali and the third in Bengaluru. These venues are only for T-20 matches.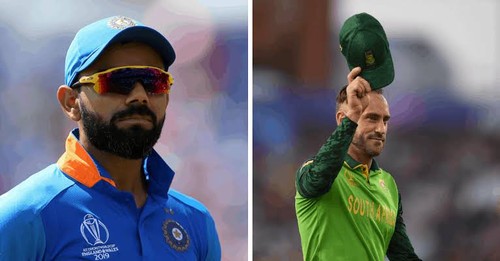 After the T20 Internationals, South Africa will play a three-match Test series against India which will be their first match in the ICC World Test Championship.The Test match will start from Visakhapatnam which will run from 2 to 6 October followed by the second Test in Pune which will be from 10 to 14 October and the last Test is in Ranchi. Will be on 23 october. Maybe South Africa team will visit to meet South Africa High Commission in Delhi on Monday.
This was the cricket news for today. Tomorrow ill be there for another sports news.Thanks for support.
@abfarhan