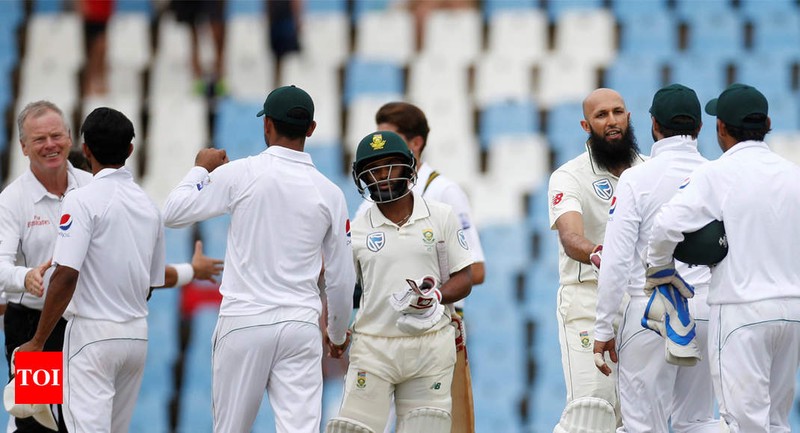 Good Morning to all, its been very up and down in this first test match till 4th inning of the match as it may go any side because of behavior of seam but Elgar and Amla survived on it and helped their team to famous victory over Pakistan which also helped their team to lead 1-0 in 3 Test matches so let discuss how was match and what kind of up and down happened in the match.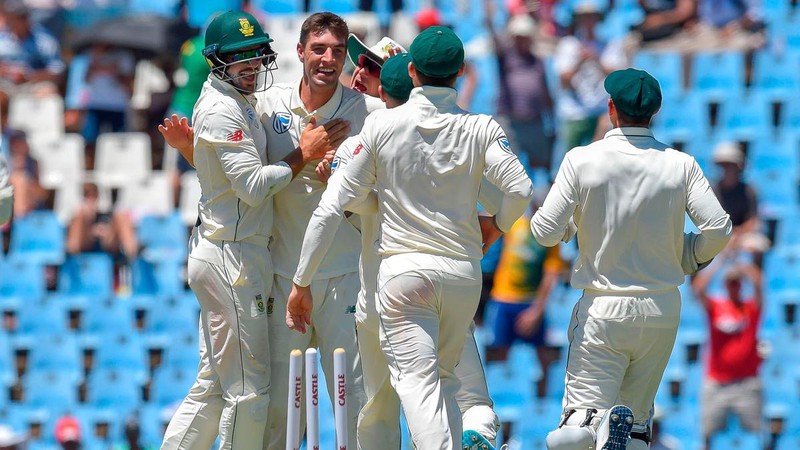 Pakistan won the toss and chose to bat first which is a good decision but they loss early wickets and thus they start to struggle because of bounce and seam which is totally different then UAE pitch. Steyn took the wicket of Fakhar Zaman and he becomes leading wicket-taker for South Africa by beating Shaun Pollock. after loss of two early wickets, Shan Masood and Azhar Ali was played so well and control and after it looks likes pitch is so good for bat but then Duanne Olivier came to bowl who was in place for injured Ngidi who did damage of Pakistan middle order as with his smart bowling he took one after one wicket of middle order. only Babar Azam can able to make a half-century and thus Pakistan all out on just 181 runs. Duanne Olivier did his best spell of 6/37 were from Pakistan Babar Azam was top scorer with 71 runs.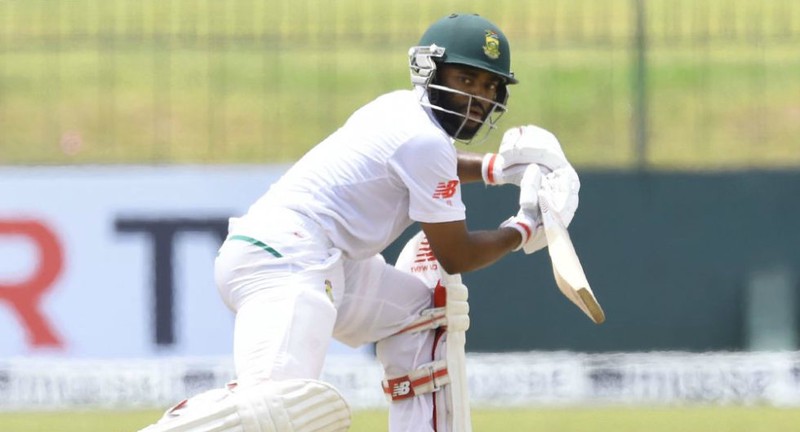 When South Africa came to bat it look like they were use to this pitch as they started some good shot but they also lose an early wicket as one stage it's 43/4 but such good and useful partnership of 69 runs between Bavuma and De Bruyn took South Africa to back in game but then again its start to wicket fall at regular interval and thus South Africa can able to make only 223 runs. De Cock was in good touch but from another side, no one gave him support and one of the reason is the team sent in at very low order so most of the time he was in the same situation so according to a situation he played a useful knock of 45 runs. Bavuma was top scorer from South Africa as he made 53 runs were as from Pakistan side, Amir and debut time Shaheen Shah Afridi took 4 wickets each.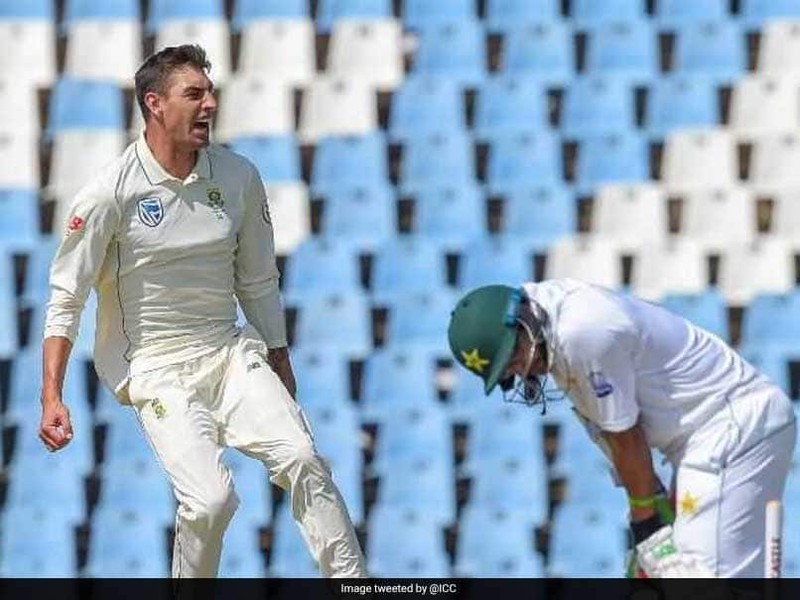 Pakistan now has to cross an only small lead of 42 runs so it, not a big problem and they did very good and positive start in the 2nd inning but after 44 runs they lose the first wicket. Imam-ul-Haq and Shan Masood was played so nice and made 57 runs partnership but once Imam-ul-Haq was out, wickets start tumbling and once again their players came and gone, only Shan Masood played so well and nice but no one support anyone from the other end and thus they all out on just 190 runs from one stage they were 101-1. once again Duanne Olivier able to gave breakthrough with his smart bowling and he picked up his 2nd 5 wicket hall of the match as his figure was 5/59. from Pakistan Imam-ul-Haq made 57 and Masood made 67 runs. Pakistan set 149 runs target for South Africa on the start of a 3rd day.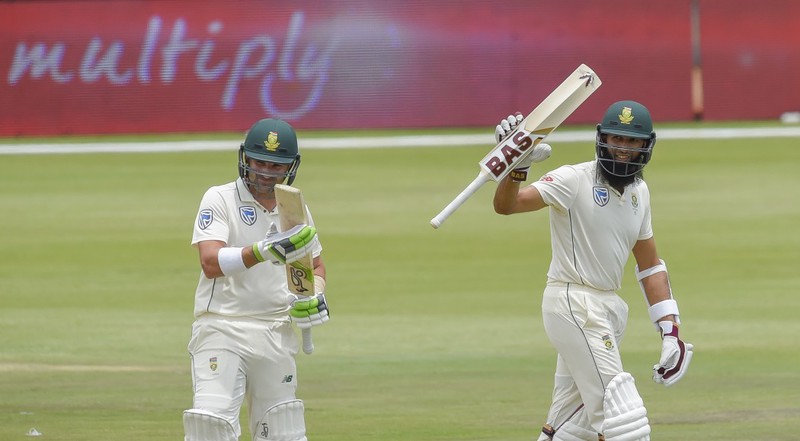 when play starts on the 3rd day, weather was overcast and it helped a bowler a lot with swing and peace. Pakistan got a wicket early as Markram was out once again by Hasan Ali by LBW and South Africa was lost the first wicket without scoring. after some 3-4 overs it looks like Pakistan can win too and they create lots of chances but unfortunately its not in their favor as Amla's catch was dropped by Fakhar Zaman in Slip and Elgar was caught in slip by Azhar Ali but it was given not out because ball was touched little to ground while he carried ball in first slip. after it, they played slowly for the first hour and after it, they start to score runs and made a huge partnership of 119 runs which almost decided who is going to win. Dean Elgar was out after made useful 50 runs and Hashim Amla remained not out on 63 at the end of the match. South Africa lost 2 more wickets but at the end won by 6 Wickets. Duanne Olivier received Man of The Match award for his brilliant bowling of 11/96 in the whole match.
Points of this match
Dale Steyn becomes leading wicket-taker for South Africa.
Duan Olivier took his first 5 wicket hall.
both teams captain out on Zero in both innings of the match.