Hello friends, i want to say that i am big fan of Dale Steyn and his deadliest bowling. he is the most successful fast bowler of South Africa. currently, he has fitness issues and its since long time. in past few series he did come back but again injured and out from team.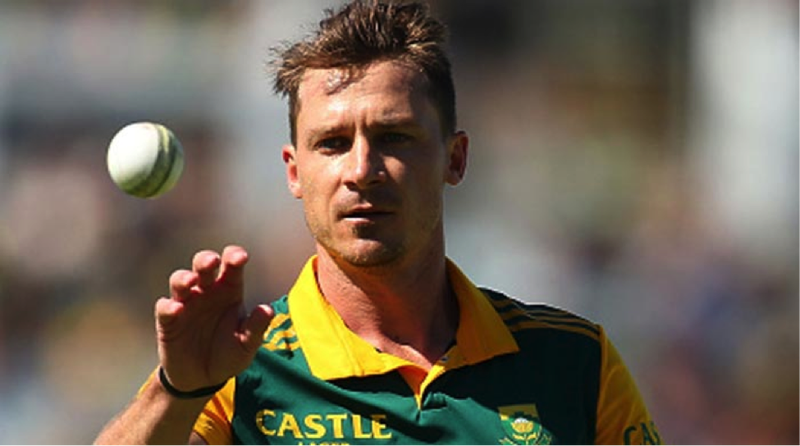 I still remember that when he did his debut, I read in newspaper that South Africa will play with fast bowler who bowls with more than 150 Kph. his first impression was really great, though he gave lots of runs, but the way he bowled Marcus Trescothick, that thing told clearly that this person is really different and will become great bowler.once he started to play more matches and he is going unstoppable.
for a long time, he was at number 1 bowler in test cricket. he also did good performance but he is test specialist there is no doubt in it. while he was new he is also specialist for bowled out. he bowled out many great batsmen too and you can see how he did in the above video.
i love him most to see against Australia because Dale Steyn is aggressive player and Australian like to do sledging or can say exchanges of words and that thing made this bowler more attacking and he also did same thing to them too. when the opposite team says anything to him which is bad when he was so eager to take his wicket and I like when someone gives back an answer to Australian.
since few years his performance is not well because of his fitness. he also not bowling with peace thus not able to take wickets. he also have a fitness problem too but he is so eager to play for his team. he has all ability of in swing, out swing, cutter, slower one, yorker, bouncer but only different in before and now is his peace because before he can bowl more than 150 Kmp but now only bowling at 135 to 140 Kmp.
currently he is playing in domestic league of some countries so let hope he is fit and will get to see that dale Steyn which we love to see. just from his bowling, he is known as STEYN GUN because his bowling was like a bullet. his dream was also to lift world cup for South Africa and he is doing a lot of hard work for it. he said that currently he is aim to play in World Cup because he is now of 35 and i don't think he will play more. so let see he will back in his real action or his fitness not allow him to it.
Dale Steyn Test Record
Dale Steyn took 421 wickets in 88 Test matches with avg. of 22.64 and Economy of just 3.23 and this thing shows us how effective and great fast bowler he is.