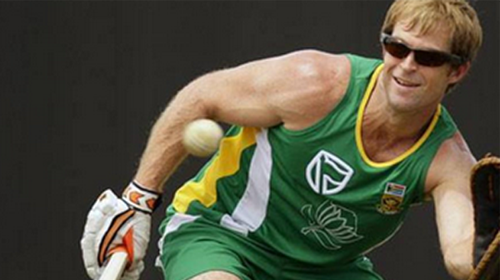 Former South African cricketer Jonty Rhodes is still considered among the best fielders in the world. The 51-year-old played his last international match 17 years ago and after retiring he became the fielding coach. Jonty Rhodes has been associated with Mumbai Indians for a long time in the IPL, although he has now become the fielding coach of the Kings XI Punjab (KXIP) team in this season (IPL 2020).
All teams are preparing for this season, in the meantime, the ICC has shared a video of the practice on its Twitter handle. In the video, Jonty Rhodes appears to be catching stunning catches. Everyone is stunned by the way he catches flying in the air.
17 years ago, as these players appeared in international matches, Jonty Rhodes still specializes. '
Let me tell you that Rhodes was the most brilliant fielder of the 90s. Pakistan's Inzamam-ul-Haq's run-out, which he did while flying in the air in the 1992 World Cup, created a panic. It is said that his fielding was so powerful that it was only on his own that he was considered as a place in the team.