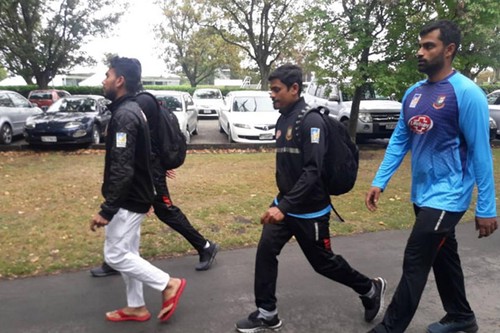 The third Test of Bangladesh and New Zealand was canceled due to the horrific attack in a mosque in Christchurch's Haggelie Oval. In view of the horrific attack, the Bangladesh Cricket Board has decided to bring the team back home quickly. As a result, the Bangladesh team is going back to the tour due to unfinished tour. BCB sources said that the flight will be available in the fastest possible time, the team will be brought back to the country's cricket team.
The incident happened on Friday at Christchurch Stadium stadium. The Bangladesh team's cricketers went to the mosque to receive the Friday prayers. Only the lucky ones survived a great disaster by the team's cricketers. In the mosque, 27 people were killed in a gunman's attack so far.
According to BCB chief executive officer, there is no official statement yet, but the players are being brought back, it is sure. BCB President Nazmul Hassan Papon will give the news to the media at noon today.