India certainly has some worries in Australia. Three of their frontline players are out of tomorrow or today's match, depending on where you are and when you are reading this post. But does India have to worry despite the handicap? I do not think so. The injured players are Prithvi Shaw, Ravichandran Ashwin and Rohit Sharma. The team management has announced that Umesh Yadav, Ravindra Jadeja, Bhuvaneshwar Kumar and Hanuma Vihari have been included in the list of thirteen, in addition to those who played at Adelaide in the first test, from which the players will be chosen tomorrow morning. The Australians are also concerned that Tim Finch, the captain, may not be able to take the field because of an Injured finger.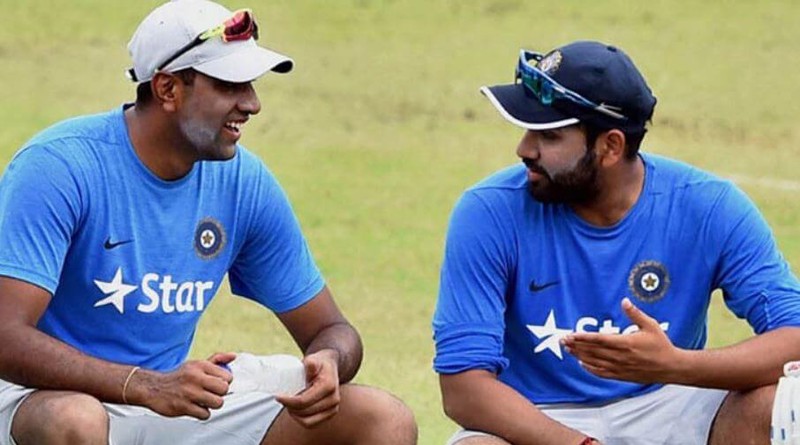 Prithvi Shaw's loss due to an ankle injury while fielding in the warm-up match was a big blow to India's plans. The just turned nineteen years old has amazed the cricket world in the only two Test matches that he played for India against the West Indies earlier this year. He scored 237 runs in three innings at an average of 118.5 runs, at a strike rate of 94.04 runs per 100 balls with a century on debut. The matches were however played in India. His fans, both from India and from other countries, would have loved to see how he fared on the bouncier Australian wickets. But it looks like both the fans and the Indian team will have to wait till the third Test match for that.

Ashwin is suffering from a left abdominal injury. He had sent down 86.5 overs in the two Australian innings of the Adelaide test. It may be recalled that is late August Ashwin pulled out of the third Test against England and missed the fourth because of a groin injury. His injury now is certainly a big handicap for the Indian team in view of how he had bowled in the two Australian innings in the first Test. With the Perth pitch expected to be abrasive, the ball will wear sooner than on other pitches, and a bowler with the variety that Ashwin has would certainly have improved India's chances of taking an unassailable lead there.
Rohit Sharma is the third causality. The mercurial batsman would have been an asset for India on a pitch that would have facilitated stroke play if the pundits who predict a fast pitch with bounce are right. In the 26 Test matches he has played so far he has a disappointing average of 38.89 in 45 innings. But his performances in the ODI's have been phenomenal and as Dean Jones put it, "If Rohit Sharma and Rishab Pant come off, the game's over for Australia." That is not going to be because Rohit Sharma is not going to come on to the pitch.
The team think tank has to now decide whether they go in with the two all-rounders who are both spinners or do they bolster their pace attack with Umesh Yadav. Yadav has pace is a good reverse swing bowler and could come into play when the ball wears off a bit. Bhuwaneshwar Kumar too is a thinking bowler who has a wicked in-swinger and mixes them with balls that hold their line making him a threat to adventurous batsmen.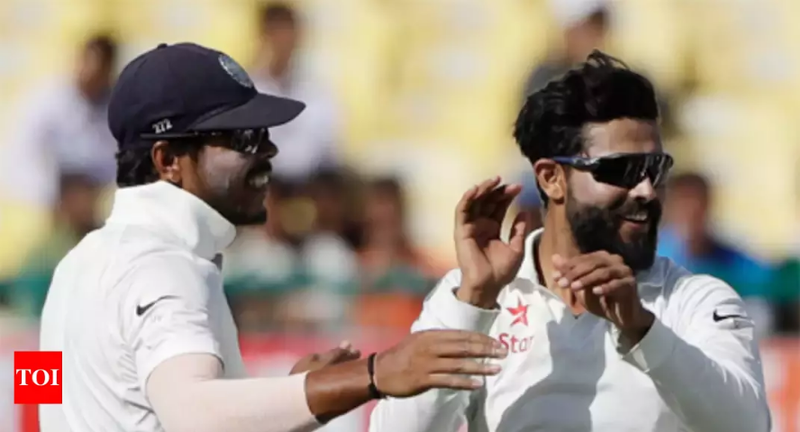 The decision now is between retaining the batting strength and lengthening the tail. I think that India will go in with Ravindra Jadeja and Umesh Yadav tomorrow. The former is a wicket to wicket bowler who can keep the batsmen quiet. From the first Test, we have seen that the Australian batsmen have shown indiscretion when they could not score runs. The latter is a bowler who has pace and can exploit an older ball when it will reverse swing.