On the first day of the first Test match of the Border-Gavaskar Series, Chateshwar Pujara stood out like a colossus among his teammates. Though this post is supposed to be a review about the first day of the Test, it is going to be all about Chateshwar Pujara. The spectators at the Adelaide stadium gave him a standing ovation when he was the last batsmen out at stumps and he well deserved it.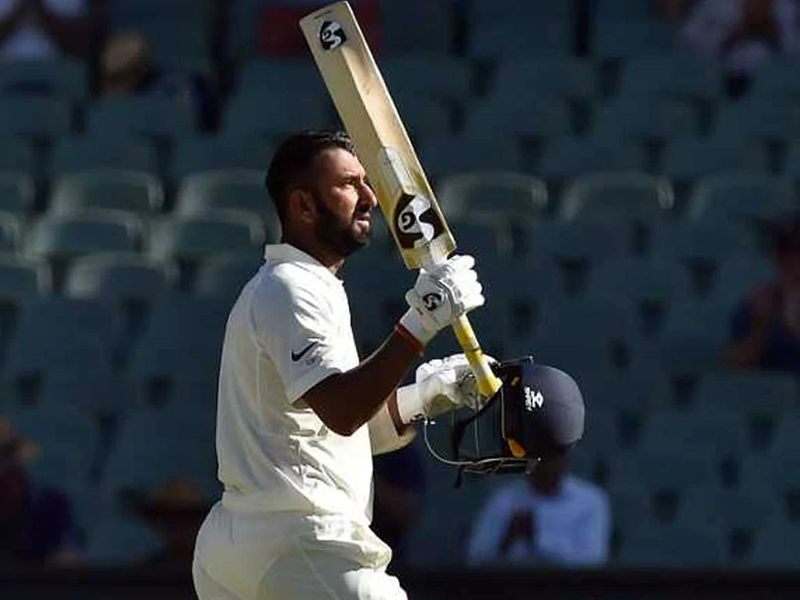 Chateshwar Pujara came in when KL Rahul was dismissed at the end of the second over going for a full-length ball by Hazlewood that seamed away and Finch gleefully held the catch at third slip. With Pujara watching in awe, Murali Vijay tried to drive a ball moving into him and was caught by the wicketkeeper, Tim Paine. Seven overs went and Virat Kohli came in. He did not last long either. Though Kohli was in the classic pose for a cover drive, the ball bowled by Pat Cummins was too far away from his body and Usman Khawaja brought off a stupendous catch at gully. The score was 19 runs for the loss of three wickets.
While the Australian pacers were concentrating on their line and length, the Indian batsmen were going after any offer outside the off stump like moths to a lamp on a dark night. Rahane did not disappoint those that had gone before him. He went after a wide ball and Hanscomb at second slip gobbled up the catch. There was no demon in the pitch. The ball did move slightly both of the pitch and in the air but it was nothing phenomenal. In fact, Lyon who had bowled four overs by then looked far more threatening. He bowled full, wicket to wicket, and despite the lack of any great turn he kept the batsmen guessing because some of his balls would bounce slightly more than the others.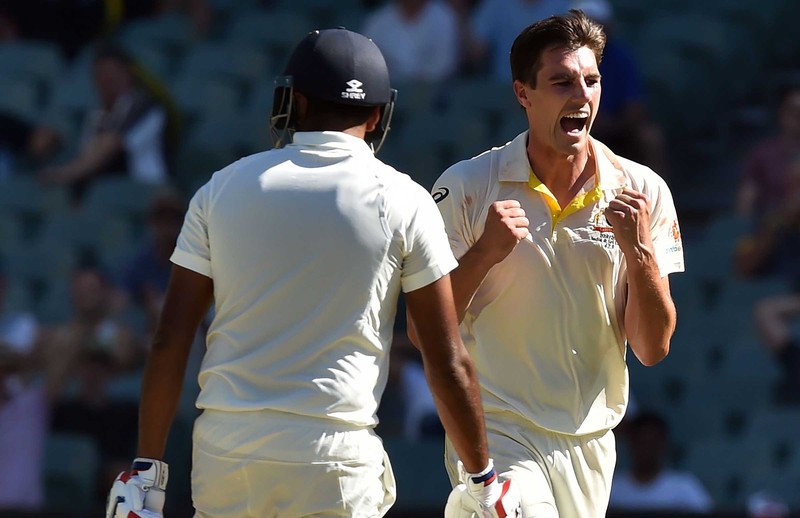 Rohit Sharma walked in when the score was 41 runs for the loss of four wickets and looked in good touch. A couple of fours and two sixes later Rohit escaped by the skin of his teeth because the third umpire decided that Harris' foot had touched the ground outside the ropes in trying to save a six. He went after the very next one to loft it to Harris as if to console him and Lyon got his first wicket. At 86 runs for six wickets, Pujara was a spectator having scored only 19 runs from 90 balls.
Pant was adventurous after facing a rather quiet first over. Though he scored 25 runs off 38 balls with 2 fours and a six, at no time did he give an impression that he had grasped the situation and matured into a genuine Test batsman. Lyon induced a faint edge from him to end his innings. If anyone did play sensibly, it was Ravichandran Ashwin who put up a 62 run partnership with Pujara while compiling a patient 25 runs off 76 balls. That was the highest partnership in the Indian innings. It was during this partnership that Pujara got his fifty runs off 153 balls. At the fall of Ashwin's wicket, Pujara started to up his scoring rate while at the same time trying to shield the tail-enders from the Australian fast bowlers.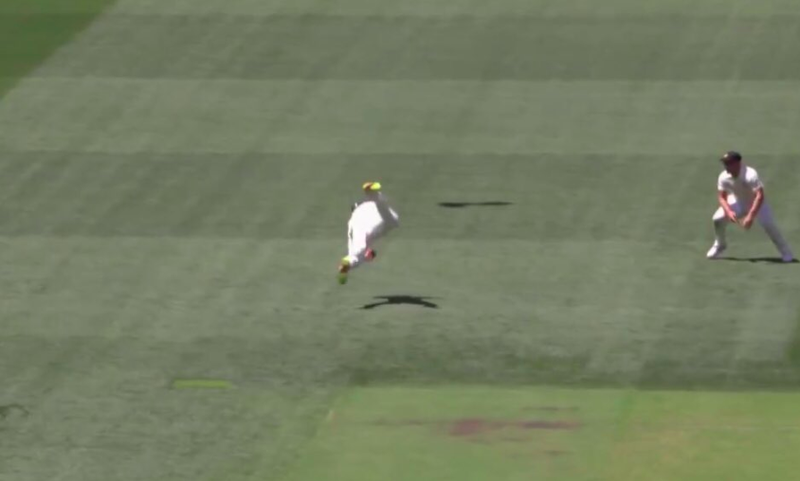 When Ashwin was dismissed, Pujara was on 72 runs from 192 balls. He scored his next 51 runs from just 54 balls while playing with Ishant Sharma and Mohammed Shami. With only two overs to go before the end of the play and in order to shield Shami from Starc, Pujara attempted a suicidal run and a brilliant piece of fielding from Pat Cummins ended his innings on 123 runs off 246 balls. For those who were bored with Pujara in the first two sessions, he finished with a scoring rate of an even 50. If by any chance Indian wins this test match and it does make an impact on the series, Pujara's name will be remembered for generations.
The Australians will be delighted with their performance today and deserve to be. But the day certainly belonged to Chateshwar Pujara. Going into the second day the Indians and their captain has their job cut out for them. With their success on the first day, the roos will be hopping with their tails in the air. Any sought of lead that the Indians concede to the Australians will prove as a further boost to their morale. It will be an interesting day of cricket tomorrow for Test match aficionados.