It was an exhibition match between the touring Pakistani team and the Cricket Club of India. The event was to celebrate the Golden Jubilee of the Cricket Club of India and played at the Brabourne Stadium, formerly the venue of all test matches played in Bombay. On 20th January 1987, Sachin Tendulkar was three months short of his fourteenth birthday.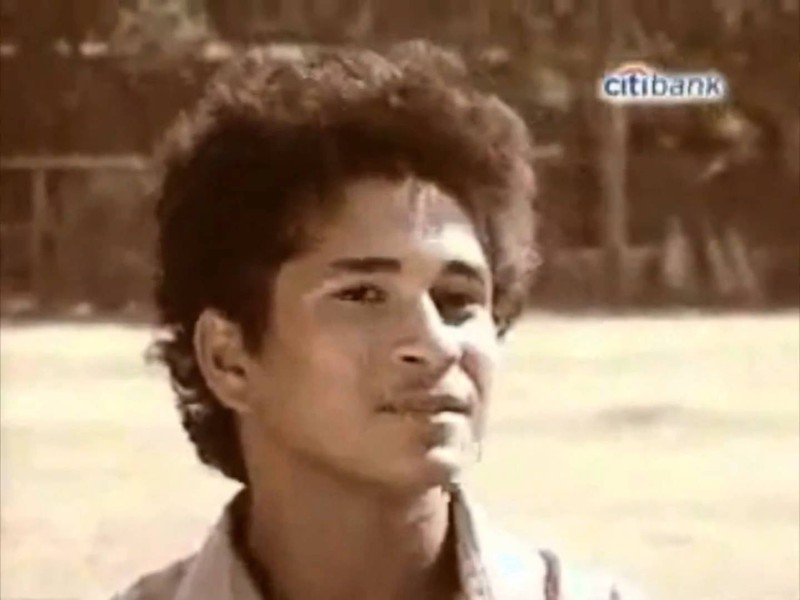 The match was a 40 over the contest between the two teams. But as in the case of any contest between the two South Asian arch-rivals, there is never a casual match. The "can't lose to them" syndrome always prevails. Pakistan had a packed schedule on the tour, a five-Test match series which Sunil Gavaskar had deemed to be his last. Many first-class matches were scheduled for the visitors and the itinerary was chopped and changed several times while the tour was in progress.
As a result, the Pakistani team was a little short on resources. Hemanth Karkare and Sishir Hattangaddi were in charge of the Pakistani dressing room and were looking after the comfort of the Pakistani team. As some of the Pakistani players wanted to retire to the team hotel to take some rest, Imran Khan inquired of Karkare if he could use the services of any substitute fielders. Sachin Tendulkar and Kushru Vasania ( an under 19 player) were within earshot. Both of them immediately volunteered and were on the field in no time.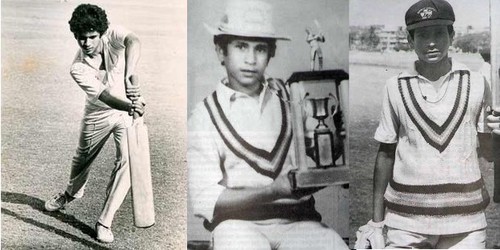 The match was largely uneventful with Pakistan squandering a good start of 102 runs for one wicket and getting dismissed for a mere 189 runs. The CCI players scored the required runs easily with Mohammed Azharuddin and Roger Binny stitching together a partnership of 133 runs for the second wicket and Gavaskar and Shastri finishing off the job. Another 13-year old, however, Nilesh Kulkarni, clean bowled Salim Yousuf in the game.
Tendulkar was fielding deep on the leg side and could not do much about the balls sailing high above his diminutive self. His close friend, Marcus Couto was there. Couto says that Tendulkar later asked him whether any of the balls that came his way were possible catches. Though Tendulkar was well known in Bombay at the time many of the Indian players did not know him. Later that year Tendulkar was a ball boy when India played England in the 1987 World Cup semi-final in Mumbai.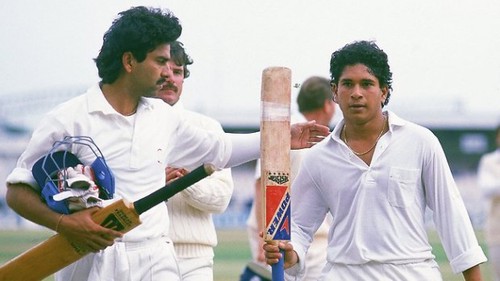 In 1988, along with his schoolmate Vinod Kambli, scored 664 runs in school cricket. Sachin scored 326 not out and Kambli, 349 not out. Almost three years later, in November 1989, Tendulkar made his Test debut in Pakistan in a Test match played at Karachi scoring 15 runs in his first inning. The rest, as they say, is history.
ALL GOOD COMMENTS WILL BE UPVOTED!