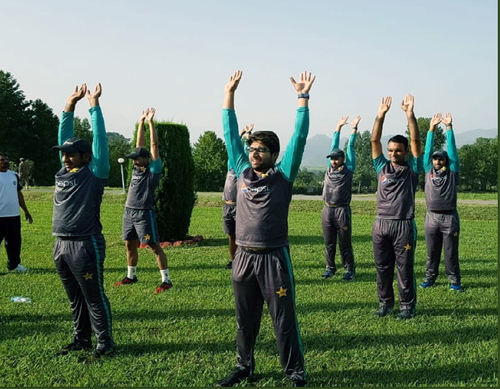 AS THE COUNT DOWN OF ASIA CUP HAS BEEN STARTED.SO ALL THE TEAMS WILL TRIED HARD TO LIFT THE TITLE.
SO PAKISTAN CRICKET TEAM HAS UNIQUE PLAN THEY HAVE STARTED THE FITNESS CAMP IN ABBOTTBAD UNDER STRICT OFFICERS.PAKISTAN CRICKET TEAM HAS GIVEN SUPER TOUGH TRAINING. PHYSICAL WORKOUT WITH HARD TYPES.
Pakistan cricket team is practicing really hard for the tournament and they are looking favorites for winner.
Pakistani fans wanted to win against India and continue their winning streak..So it will decided on 19 September who will win but this tournament is going to be a massive tournament it was playing in second home ground of Pakistan. So it is the golden chance for Pakistan to win this tournament.