Aakhir kar kisi kaam mein na aaya Thisara Perera ki kosisein. Sanivaar ko New Zealand ki khilaf 2nd ODI mein 21 runs se haar ka saamna karna para Sri Lanka ko. Kal pehle Bat karte huye apne 50 overs mein 7 wickets kho kar 319 runs banaye New Zealand ne. 320 runs ka target ka piccha karte huye 46.2 overs mein 298 runs pe hi simat ke reh gayi Sri Lankan Innings. Natija 1 match baki rehte huye hi yeh series 2-0 se apne naam kar lia New Zealand ne.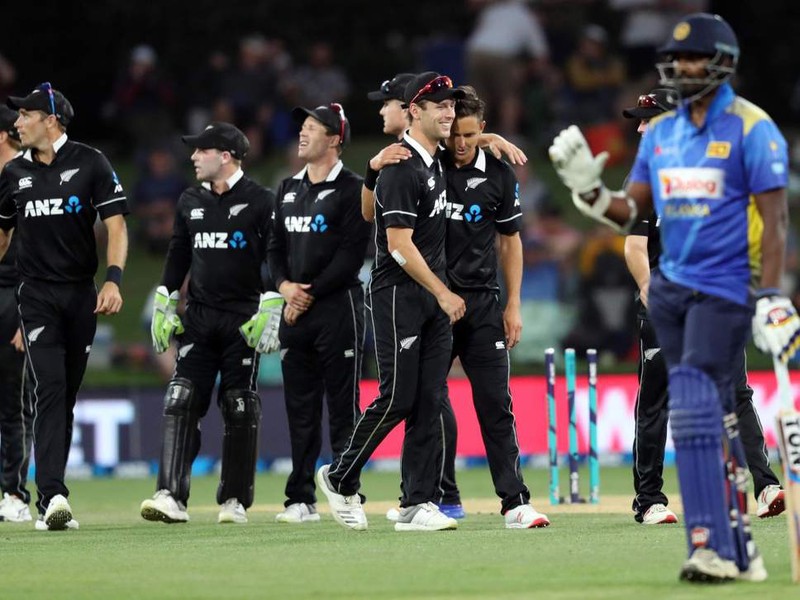 Iss din innings ke starting se hi kuch thik nahi chal rahi thi Sri Lankayi batting. Team runs jab 121 the tavi aadhi team dugout tak laut chuki thi. Iske baad team ke score aur 7 runs add karte huye 2 batsman aur khona para Sri Lanka ko. Toh av score hua 128/7. Iss halat pe innings ka baagdor pakra Thisara Perera ne. Number 7 pe batting karne utre Parera ne sirf 74 balls par 140 runs ki unbelievable pari khel di. 13 chhakke aur 8 chauke lagaye Parera ne. Sri Lanka ke har ke baad bhi Parera ki yeh pari dil chhu gayi cricket lovers ke.
Iss din Bay Ovel mein kayi sare records ke malik bane Parera. ODI mein number 7 pe utar ke Century karne wale Sri Lanka ke dusre khiladi bane Parera. Isse pehle sirf Hasan Prasanta Tilakratna ne yeh karnama kar ke dikhaya tha. 1995 mein Sharjah mein West Indies ke khilaf number 7 pe utarte huye 100 runs banaye the unhone. 24 saal baad iss record ko chhua aaj Thisara Perera ne. Iss ke alawa, Perera ek laute aise player bann chuke hai jin hone ek innings mein 13 chhakke jare hai Sri Lanka ke taraf se. Wait, ek aur record hai, 57 balls pe century karte huye Perera, Sri Lanka ke 3rd fastest century jarne wale batsman bann chuke hai.
Thank You for reading! Agar acche lage to please gives it a Thumbs Up.
Please click the link below for witness vote to @stimp1024, @btb, @nhl @scorum-fans. https://guiltyparties.com/scorum/