The debate over whether Virat Kohli should open the batting in T20 cricket will rage on as we near the IPL and the World Cup to follow.

We have put together a full analysis of Virat Kohl's record as an opener in T20 cricket to see if we can provide data to answer that question.
Our conclusion ... it depends!
Kohli undoubtedly has a brilliant record as an opening batsmen but he needs the ideal partner to open with in order to get the best from him and the team. The real question then is less about Kohli and more about who he might be opening the batting with for RCB and for India.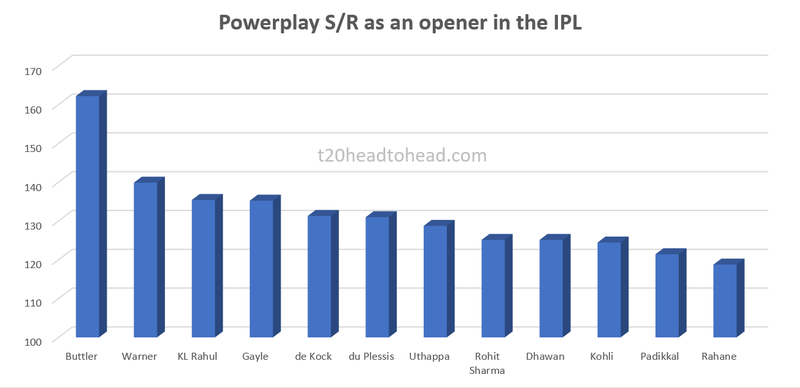 To give you a taste of our analysis here is Kohli's powerplay strike rate as an opener for RCB vs all other established IPL openers. Does Kohli have the power game to be an opener in T20?