Bangladesh have played eight Tests against New Zealand and four lost by innings in Tests. Mahmudullah Riyadh got the last experience of the as captain. Mahmudullah's team is getting some praise due to the last innings fight. Bangladesh, in particular, tried to turn their way back in the second innings. But after the second innings, the failure of the first innings to burn more to Mahmudullah.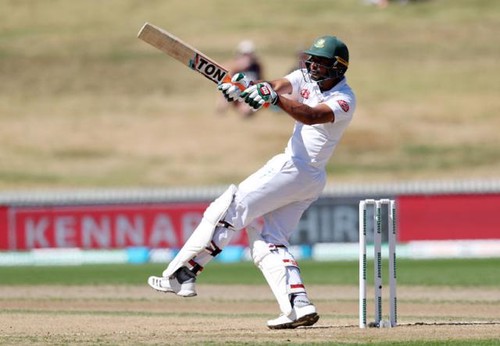 Mahmudullah praised the batting of Soumya When the ball was set to bat yesterday, to avoid the gap in the distance, Bangladesh still 371 runs away. Mahmudullah thought that the time of Soumya batting was very important. In batting five number in the middle of the innings, Soumya got the first century with a fluent batting. Mahmudullah said, 'The role of Soumya was important. Soumya was batting very fluent. The opportunities were being used properly. If you see that a bowler is bowling well, a good bouncer can do it, in that case, if you can take it four or five, then the bowler becomes frustrated. He was doing very well. '
Soumya -Mahmudullah made a pair of 235 runs for the fifth wicket. Bangladesh has been able to pull the last session of the match largely due to the pair. Apart from Tamim Iqbal in the first innings, none of the team can play big innings. It is totally disappointment and frustrating. Mahmudullah said, "Our batting partnership was going well. Still, I think I played a little bit in the first innings. If someone else could play in good innings in the first innings, then maybe there would have been any different result. '
Mahmudullah thinks in Hamilton will be able to get something good for the second Test from here. Test cricket is harder than the other two versions. Physical endurance test is to be done with mental acne. Mahmudullah reminded that there is no substitute for good batting. Mahmudullah picked up 146 runs in 229 balls as the result of such trouble. Nine years ago, in Hamilton he received the first century of his Test career. Half time between two centuries and Hamilton came in the fourth century.