Kings XI Punjab has bought Varun Chakravarthy, the 'mystery spinner' for Rs 8 crore 40 lakhs in the IPL auction. A few days ago, Mike Hasi gave the title of 'new mystery spinner'. Varun, who won the Tamil Nadu Premier League. It is now out of the field, at the auction. The 21-year-old leg-spinner has bought Kings XI Punjab but Varun's story about life, it will be a fairy tale.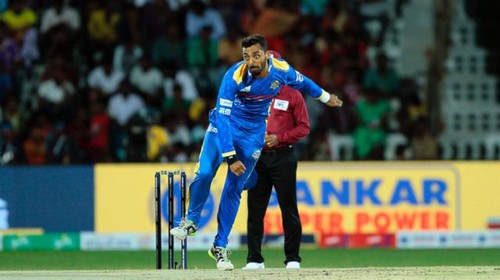 Varun was more interested in getting the ball standing behind the wicket than the balling in his childhood. From the age of 13, Varun has come to the cricket field. He played as a wicket-keeper until the age of 17, with the kipping gloves. But there was not much chance in the team. Varun has left cricket for being rejected several times from age groups.
Like an obedient child to his parents, Varun gave attention to study except playing cricket. He was very good in education. Varun taken Architectural degree from SRM University in Chennai. He love cricket and It is well-known that in addition to studying architecture, he got a reputation for tape tennis.
After completing five years of education, Varun was working independently as a architect. But with time, Varuna realized that this place was not actually for him. It is not possible for him to remain in this architecture. His meditation is actually the cricket field. Varun understood that his talent will develop in 22 yards, not in architecture. So the architectural work was completely abandoned and joined in Cricket Club.
But Varun has to be frustrated again. There was a chance to play only two matches as a seamer, in fact it was one match. After playing in the second match, knee injury is to go out of the field, for six months.
After returning from injury, he completely changed himself. varun joined Jubilee club in fourth division of the Chennai league as a spinner. It was a success, In this league he took 31 wickets at 3.06 runs. and Jubilee Cricket Club's highest run collector was Varun!