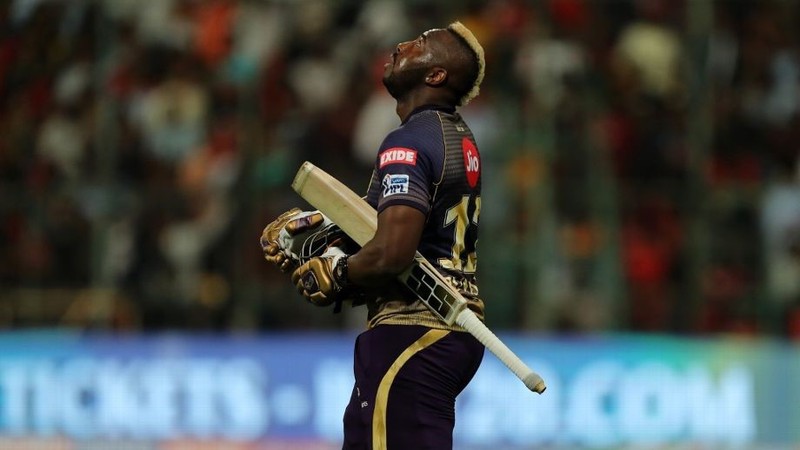 Andre Russel is a Jamaican All-rounder hailing from Kingston, West Indies. He has basically played countryside cricket in West Indies and bats in the Middle Order. He has made a record in domestic cricket by completing a century in 40 balls in Caribbean Premier League. He also took a hat trick wicket in the same match. Making himself the second player to score a century and hat trick on the same day of the match after Joe Denly.
Last night, while playing for Kolkata Knight Riders needing 67 runs from 26 Balls. While the Delhi's Captain and King XI Punjab's coach warned the RCB to take precaution when dealing with Russel. They did not take heed. Andre Russel came in the middle of the match talked to the captain for a while and the match began.
He faced the first five balls mildly and then the crowd went mad after the sixth ball. Russel took 7 sixes and a single four to level the game consecutively. The game changed dramatically for RCB as the Indian National Team and RCB skipper looked on in awe.
After The match, he told the KKR media that" I know I am Special."