Bangladesh lost Canada on its previous day in Youth Olympic Hockey. After that, the girls of the hockey team took Kenya to the quarter-finals of the tournament.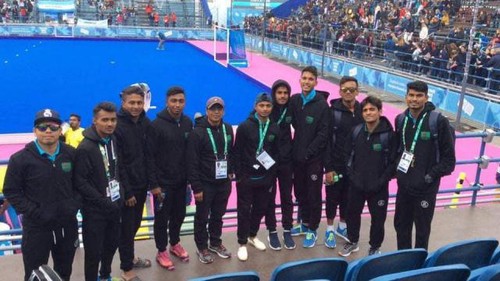 It's a big interest for hockey. Bangladesh has made it to the quarter-finals of the Youth Olympic Hockey event, which will be held in Buenos Aires by 4-3 goals. In the fight to reach the semi-finals, Bangladesh will face hosts Argentina at 9:00 pm. The youth hockey team will face the hosts.
The match was a tough competition against Kenya in Buenos Aires. In the 7th match of the match in Seven at the start of the tournament, Bangladesh. Kenya went ahead with two goals in the 4th and 6th minute. Mohammad Mohsin and Sarwar Shaon brought Bangladesh back into the game. These two goals came in 7 and 8 minutes. Kenya will move forward again in the 11th minute Mohammad Hasan of Bangladesh scored the score line 3-3 in 15 minutes. Bangladesh captain Arshad Hossain scored the winning goal in the 18th minute.
In the first match of Bangladesh competition, India lost 10-0 goals. In the second match, against Bangladesh, the fiercely contested 4-3 goals in Bangladesh. After winning 5-2 against Canada, this win against El Kenya.