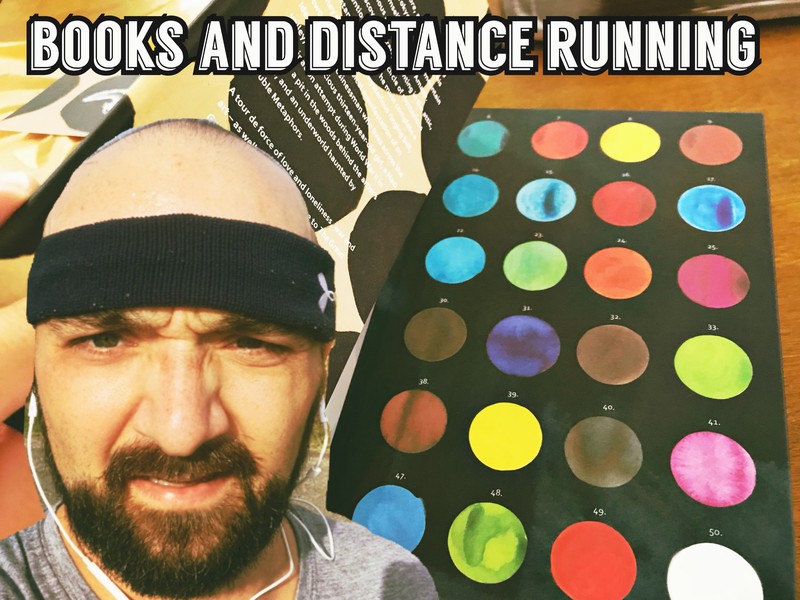 Excuse the slight delay in updates, SCORUM crew. Lots of things have been going on in my personal life the past week. Here we are! Back again!
I am currently preparing to look over some potential routes for the long distance runs I'll be doing prior to the marathon in February. As I mention in the video, I really enjoy this part of the training process. It's one of my favorite things, actually.

I've also picked up a tasty new tome by Haruki Murakami and am looking forward to digging into that as an accompaniment to my training journey this year.

HERE'S THE VID!
Thanks for stopping by, guys, and I'll see ya next time!


Run, Run, Run
not away *from*
but *into*
and AWAY *TO*!
🍁🔮🍂
-GS
Previous posts in this series:
Shizouka Marathon Blog, I - https://scorum.com/en-us/running/@running-japan-77/why-i-run-shizuoka-marathon-blog-i
Shizuoka Marathon Blog, II - https://scorum.com/en-us/running/@running-japan-77/shizuoka-marathon-blog-ii-training-in-the-hills-and-marathon-update-shoutout-to-vivaultra
Shizuoka Marathon Blog, III - https://scorum.com/en-us/running/@running-japan-77/shizuoka-marathon-blog-iii-awaiting-signup-day-plugging-scorum-on-twitter-youtube-and-facebook
Shizuoka Marathon Blog, IV - https://scorum.com/en-us/running/@running-japan-77/shizuoka-marathon-blog-iv-running-through-the-simulation-running-for-peace
Shizuoka Marathon Blog, V - https://scorum.com/en-us/running/@running-japan-77/shizuoka-marathon-blog-v-shizuoka-here-i-come-signed-up-and-ready-to-rock
Shizuoka Marathon Blog, VI - https://scorum.com/en-us/running/@running-japan-77/shizuoka-marathon-blog-vi-7-miles-under-the-stars-running-in-october-introducing-a-new-friend-on-scorum