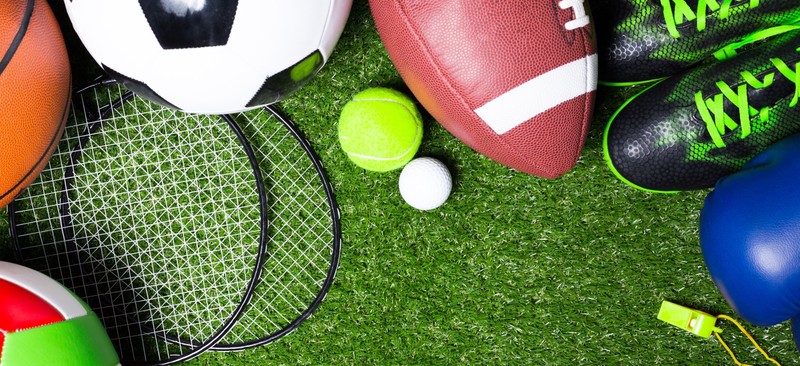 Ideal of perfect and perfect life is to have healthy mind in healthy body. Being a healthy body is essential for the execution of its duties.
The body and mind should work with their full potential and they should be flexible, active and functioning according to their wishes. If they are healthy and healthy, then they will be able to do their work right and efficiently. The best way to keep body parts healthy is by exercising with physical skills and hard work and keeping them healthy.
Actually, the importance of sports is that and there is no such society which does not have any special type of sports. Games make the body healthier, the person is physically fit. In ancient times, the purpose of sports such as hunting and fishing was primarily their utility. That is, humans used to play hunt for food.
But after the advent of Greek civilization, the sport was considered as a means of making the body beautiful. The Greeks did not hold any mansions in their bodies to make their body beautiful and beautiful. The famous Olympic Games played after every four years is a testimony to the importance of sports and exercise. They were resumed from 1896 and now these games are held in different countries once in four years.
Sports and sports have become a permanent indispensable part of human activities of our civilization and their purpose is not only to take advantage of their utility. Where the game provides the form and power to the body, there is also a sense of discipline and working together.

It is said that the victory of the British Empire was not as much in the war zones as in the field of public schools such as Aton, Of course this is true. Discipline learned in sports proves valuable in later life. It creates a sense of cooperation and collaboration in life that can be used to make society and nation great.
Therefore it would be better if our young men and women take active part in sports and exercise. It is a good thing that our educational institutions encourage sports by organizing sports and giving prizes and trophies. Every young man must play some sports. Games like military training should also be made mandatory. In fact, the game is the basis for creating soldiers' spirit and discipline in the youth.
The habit of participating in sports is good in many ways. In addition to making us strong, healthy and fit, they also teach us about the proper use of our power. This power can be organized collectively in the activities of nation-building. Games give us inspiration of selfless labor and we do not hesitate to move forward. From this, the movement of Shramadan is strained. People hesitate to participate in the nation building activities. Thus, the movement of Shramadan is a good contribution of sports for the progress and welfare of the nation.
But all good things sometimes become bad. This is a strange but true matter about human activities. The arrangement of sports should be especially done in this manner, which will not hinder the education of our youth. Sports like politics can also become dangerous.
It has been observed that many boys and girls have devastated their education because of their excessive interest in play. They are associated with sports in a spirit of vision. They think only about sports, talk and dream. But life is not just sports. The game is a part of life, though it is an important part.
Sports and exercise must be made mandatory in our schools and colleges. It does not mean that everybody should play cricket or tennis only. But everyone should exercise regularly and systematically. Games played in Western countries have now become an integral part of our lives. Like English, we should also make proper use of them.
But they are not very suitable for us. Our climate and method of life differ from them. Therefore, along with Western Games we have to re-adopt our sports and sports. Western games are shocking and are inappropriate for our climate conditions. These games can not be made mandatory.
But we should ensure that every Indian child has the opportunity to do physical exercises through some suitable sport. Only national health can be maintained through this, which is the biggest means of national wealth.