Manang Marshyangdi Club (MMC) has won the title of Pulsar Martyr's Memorial 'A' Division League Football. In the game of Thursday, the CMG Sankta Club defeated the 3-1 goal by making the MMC Champion. While remaining two games, MMC won the title 'A' Division League title for the 8 time. MMC defeated Sankta Club in a match that was needed to win the title in Anapa Complex Satdobato.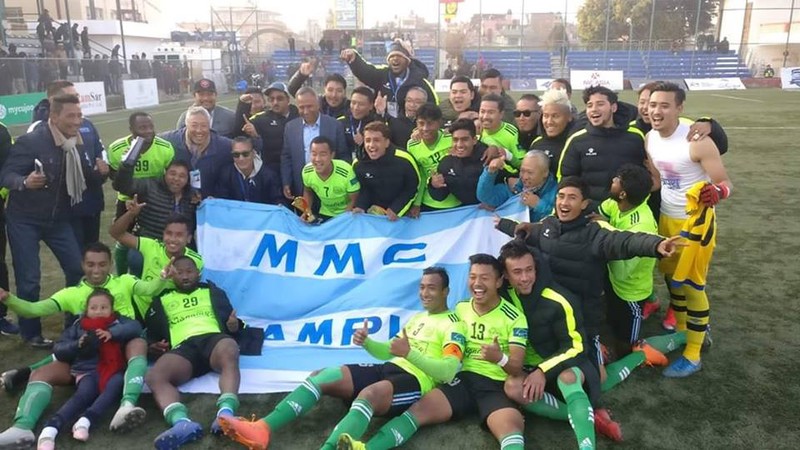 Pujan Uparkot and Adelaja Someday gave one goal to MMC to win. MMC received a rare suicide gift. Sankataka Sedric Abbey Return One Round. The second round was possible in the 81- minute. On the corner of the Bishal rai corner, Pujan Uparkoti scored Manang with his goal by rounding the head. In the 80-minute minute, Sujal Shrestha, in the field, grabbed the ground, and he managed to score the first touch.
In the 86-minute minute, Adilaya beat the manang 3-0 position in the close-handed, with the help provided by Bishal Rai. Though Aba pulled one back for Sankata in the 89th minute with his lone effort, they ran out of time. In the game, Manang's Hemant Gurung chooses Man of the match.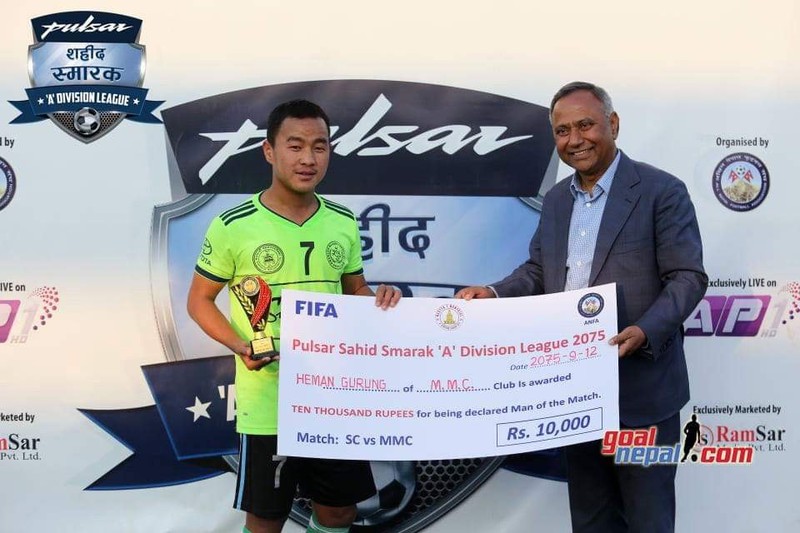 At the same time, Manang has added 33 points from 11 games. Undefined Manang is now playing two games. The second place has 25 points of Sankta Club.
With this win, Manang Marshyangdi Club win the league for record 8 times with 100% win rate in a season. Manang won the title 'A' Division League for the first time in the year 2043 BS. MMC also won the league titles in 2044, 2046, 2057, 2060, 2062 and 2070 BS.

Champion Manang Marshyangdi also secure the opportunity to compete in the AFC Asian Cup in 2019, where big teams from Asian countries will compete.