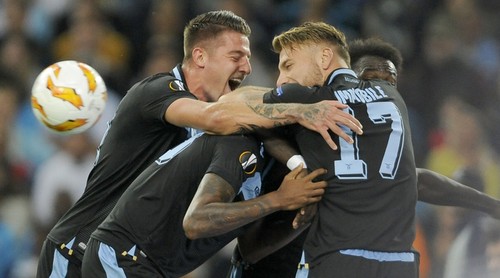 Europa League, Marseille-Lazio 1-3
Simone Inzaghi took the second victory in the group stage, making a knock out of Marseille. The three points allow the Lazio to guarantee the passage to the turn. Convincing victory that certifies the re-found game and spirit of Inzaghi's team.
The Marseille coached by Garcia, former coach of Roma, adds a taste of derby to the game. The challenge for Inzaghi's men is important and the opponent is valuable, so the technician decides not to make turnover and bet on the holders. Despite the desire to deploy the best training, several absences due to injury such as those of Luis Alberto, Badelj and Durmisi. to which are added the disqualified Correa and Basta.
Lazio immediately took control of the operations and took the lead at the start of the game with a goal by Wallace, who with a header pierces the goalkeeper, on the corner kicked by da Leiva.
Lazio dominates the opponent, but closes the first half in the lead of only one goal, despite several scoring goals.
The second half opens with the injury of Leiva that is replaced by Marusic.
This episode does not change the dynamics of the match, the eighth minute big chance of doubling with Caicedo launching Lulic to the network, but Mandanda remedied out. Four minutes more and it is Marseille to waste with Sanson who throws the wind from a good position.
At 14 'comes the doubling of Lazio, restart led by Milinkovic that serves Immobile, which continues Caicedo that puts Mandanda out.
Marseille does not give up and tries to reopen the game.
The intent succeeds a little late, in the 41st minute with a free kick by Payet.
But at the 45th minute, Lazio's third goal came: Marusic's feat of a left from outside the box. Inzaghi celebrates and the biancocelesti gather three heavy points with a high level test.