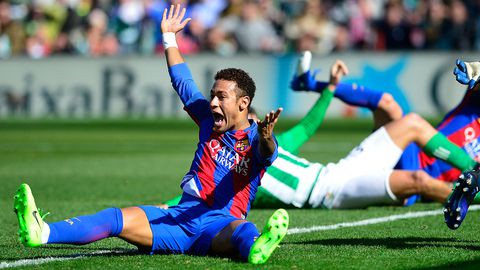 I'm innocent, is that what Suarez is trying to prove?
Barcelona without Messi is not absolutely stagnant, it seems to prove that coach Arnesto Valverd had started the match without Messi yesterday. According to them, they were ahead in the game. But he could not believe in the end. Messi dropped 1-1 at the same level Leo appeared as a deliverer and came down. In addition to one goal, Suarez gave one goal. Barcelona won 3-1 goals. But the dispute has been made by Suarez's goals.
But if the changes were made, the result of the match could not be affected. Lionel Messi added the gap while adding another goal. However, if the match did not go well in the 70th minute, the result of the match could have been different, that can be used to create legions.