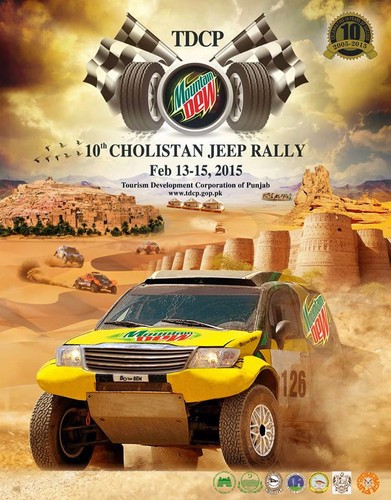 Whenever you hear the name of Pakistan related to any sports, that is generally Cricket, Hockey, Squash, etc. But many people in the world are not familiar that like formula 1 car race, there is one jeep rally which is held in Pakistan since 2005. Cholistan Jeep rally is an icon of Pakistan now.
This rally has nothing to do with company "jeep". Just name of this rally is jeep rally because in Pakistan Suv's are generally known as jeep.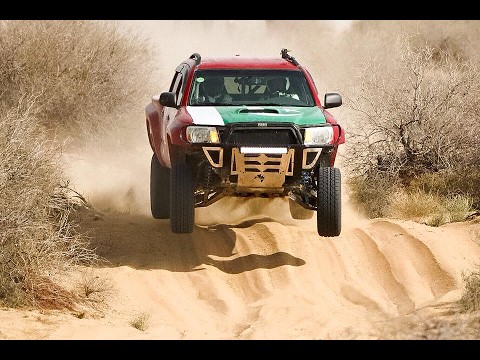 This rally is held in the desert of south Punjab Pakistan. Tourism development of Punjab organizes this rally. It starts from Drawar fort. 100 drivers including world famous Nadir Magsi, Rooni Patel take part in this rally. Winners are bestowed with heavy endowments.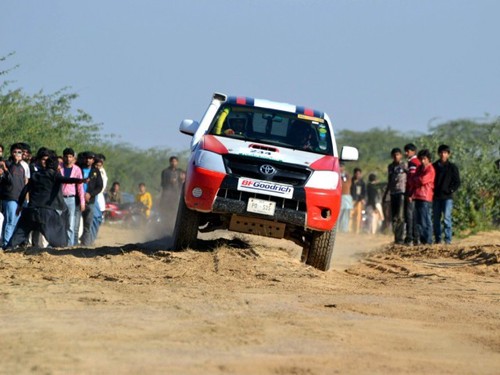 Now this rally has become a national festival. People from whole Pakistan come and watch this rally and do camping in Cholistan desert.
In short , this is a wonderful event and it opens a new door for youngsters to excel. In future organizers ate trying to invite some international racers in this event to make it more colourful.