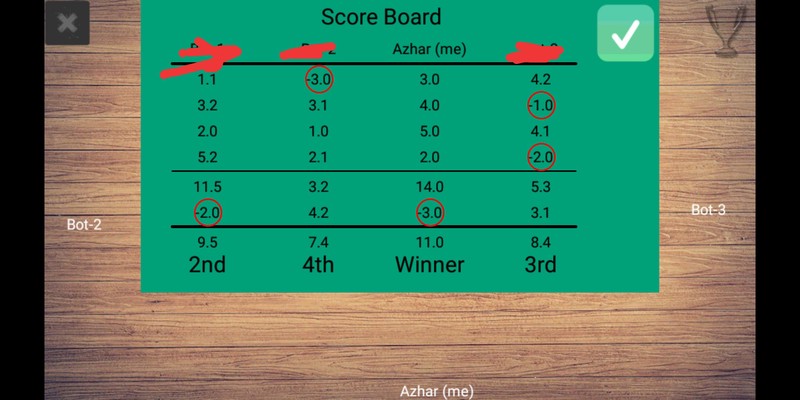 Hi guys.

Today i was again playing cards. I like playing cards when i have no works or when i have to relax or you can say when i want it..
So today match was interesting. You can see picture last time i got minus -3 points but my score was pretty high so i won this match. I had a another interesting match. Let me share picture first.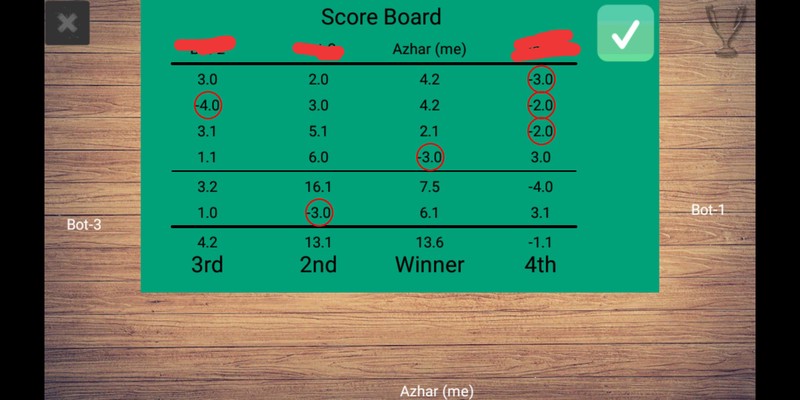 board 2nd guy had 16.1 points last before he got minus. And i had only 7.5 points. Last time i got good cards and got 6.1 ponts and that guy got minus points cozs of this situation i won match again.